As promised, I got round to doing the polish swatches.
Here they all are, sitting pretty.
But what's that in the background?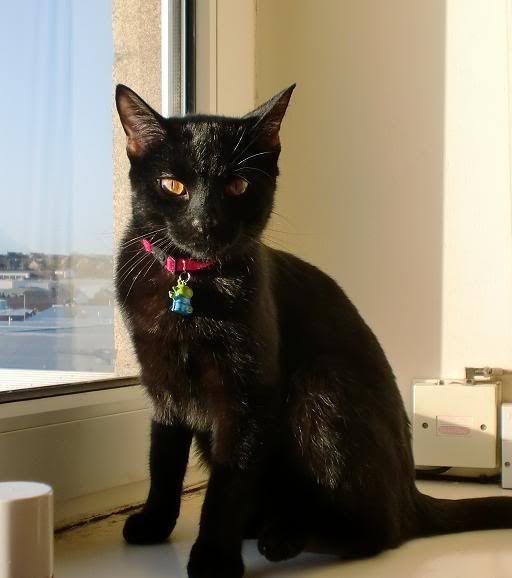 It's Timmy, my little baby. Whenever there's a camera out, he's there posing. Don't let the pink collar fool you, he's a boy. He just likes to get under your feet in the dark.
The polishes I bought
Models Own - Grace Green
OPI - Sweetheart
Essie - Haute as Hello
Essie - Carousel Coral
Essie - Van D'Go